About This Site: Science of Wholeness is a Vital Spiritual Information and Research Support Center

My purpose is to inspire serious research to find far more effective ways to everlasting inner joy, spiritual enlightenment, rejuvenation, and improving your quality of life. MY PURPOSE IS TO FIND THE KEY TO WHOLENESS then share this extraordinary joy, love and knowledge with YOU to make this world a better place. Please support this mission at Science of Wholeness. Please let all your friends know about this "quality of life" research website.



Discover Priceless Meaningful Gifts by an Amazing Mystical Jewelry Artist ... (Afilliate Ad)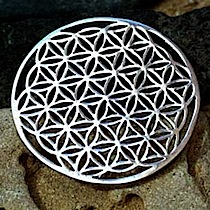 Go here to discover jewelry that symbolizes the idea of unity or wholeness that underlies all nature.
Astral Projection
Meditation
Afterlife Group
Nutrition Group
E-Book
Contact Webmaster
Merkaba
Meditation
Shefa
Flower of Life
Hamsa
Genesa
Alchemy
Aquarius
Tsuba
Geometry
Seed of life
Enneagram
KA
Vesica
Kabbalah
Mokume Gane
God's Word
Mobius
Spiral
Gordian
Tree of Life
Creation
Lotus
Talismans
Nautilus
Dune
Labyrinth
Christ
Star
Sacred
I Ching


Go here to sign petitions to help save our planet from a horrific mass extinction caused by the oil, coal, beef, herbicide, pesticide and lumber industries, deforestation, overfishing, overpopulation.



Science of Wholeness (WholeJoy.com, ScienceofWholeness.org, and ScienceofWholeness.com) is a living, ever changing and growing nutritional, spiritual, research and educational website. Wholejoy.com is now being reformated to fit your device whether it be a cell phone, iPhone, iPad, laptop or desktop. This process may take up to a whole year as more and more pages will be updated and appear differently.

This website was originally derived from a nutritional/spiritual manuscript, "The Science of Wholeness" which I wrote back in 1994. By Dec. 26, 2001, "ScienceofWholeness.com" was officially launched on the internet as four short pages on yoga, diet and meditation. Since then it has vastly changed and grown to 600 pages as of 2016. I continue to this day to author, design, and artistically compose the entire website myself and compile all its research.

I am absolutely certain that the contents, research, and links to other websites, videos and sound clips that "Science of Wholeness" presents has great significance for all humanity. I also sincerely invite each and every reader to take the time out to study and follow all the principles of wholeness that I have written about in great detail throughout this site which are being given away freely to its readers.

The knowledge compiled at "Science of Wholeness" (at great expense and commitment of my time and effort) is mainly for the purpose of improving one's consciousness, quality of life, and to hopefully make the world a better, more loving, and happier place. I am trying to dramatically improve the awareness of spirituality not in a religious or mystical way, but in a whole (all around), scientific and practical way as free of any religious bias or prejudice as possible. I am trying to encourage an objective, open minded, and scientific study of the "truth that shall set one free."

I am purposefully linking together many websites and online videos that are providing the most vital pieces of this great puzzle we call life. Wherever there is an absence of wholeness there is suffering. Unfortunately, this world seems to be so full of so much suffering, confusion, misunderstanding and hatred, one could easily consider this place a sort of "hell". What is needed, however, is the right kind of wisdom and knowledge that can most effectively point the way out of suffering, dispair and confusion and into a much more harmonious state of inner knowing, joy, peace and God-realization. Nothing is more important than the wholeness that comes from our inner spiritual connection!

The main content of this website, "Science of Wholeness" is based on five main conclusions:

1) Diet plays an enormous role in physical, mental, emotional and spiritual health.

2) The conservation and transmutation of sexual energy through meditation on breathing and on the third eye can create profound, everlasting benefits to all aspects of life.

3) Existence, reality, and/or truth is awareness and your life reflects whatever thoughts, intentions and actions you put out.

4) We must never go against each other! Instead, we all need to work together harmoniously for the highest common good.

5) There is overwhelming historic and current evidence for life after death and that an interdimensional communication device should be developed.

Much of my website is in perfect harmony with the teachings of the spirits from the higher spheres of the afterlife, especially regarding the information that came through Leslie Flint and other such mediums of the spiritualist kind. Other sources include Bashar of Essassani, Indian master yogis, latest scientific discoveries, my own experiences, and a distillation of unbiased truth from various mystical teachings.

Idealistically, one's top priority in life should be learning how to "die daily" into perfect total fulfullment through life-long conservation of sexual energy, transmutation and the deepest concentration in third eye (and/or inner sounds in right ear) possible which should lead to the temporary shutting or slowing down of metabolism. In this breathless or near-breathless state, the soul becomes free of the physical body and therefore able to astral project! One can then learn how to become completely free of all physical karma and the obligation to reincarnate so you no longer need to go through the terrible cycles of birth, suffering and death! There is no greater freedom and happiness than to have full access to the knowledge, love, bliss and beauty of the higher spheres beyond the cage of the physical body. I am still trying to do this.

The mission of "Science of Wholeness" is to replace all suffering with advanced scientific wisdom including correct nutrition. Your support is essential to help bring about such a positive change on such a vast level. You can help by:

1) Linking to my site from your website. Go here for more linking info. You can also use any original article or any oringinal animated or static image you want as long as it clearly links back to this website. Articles must also link back to the original page they are on as well as providing a clear link to the main page, http://www.WholeJoy.com. Link exchanges are only available for those websites that are rich in information very similar to what has been covered on my website.

2) Buying gifts and electronic downloads from within my site. This website would not be possible without the affiliates linked to throughout this website even though some may not directly reflect my opinions or views.

3) Another option is always available too. One can make any payments, donations, etc. to me personally through PayPal right here. Whatever you tithe with a kind and loving heart you get back in equal belssings.

This entire website is my service to humanity © (Copyright) by R. A. Symonds, .

Important Disclaimer

By accessing this website - You state that you are in a fit and proper condition and will not make any claim against "Science of Wholeness" or the author(s) of this site in regards to any and/or all material presented on this site or an individual's interpretation of them. All material is presented on an "as is" basis, and since all the material on my site is free of charge, I cannot guarantee its safety, accuracy, or effectiveness, however I do go to great lengths to make it as truthful and honest as possible. Even though great benefits can be achieved through the correct following of the principles of wholeness, the author(s) cannot be responsible for any losses or damages incurred on the reader as a result of trying to use any of the material on this site.

Privacy Policy

Your privacy is important to us. To better protect your privacy we provide this notice explaining our online information practices and the choices you can make about the way your information is collected and used. To make this notice easy to find, we make it available on our homepage and at every point where personally identifiable information may be requested. Google Adsense and the DoubleClick DART Cookie

Google, as a third party advertisement vendor, uses cookies to serve ads on this site. The use of DART cookies by Google enables them to serve adverts to visitors that are based on their visits to this website as well as other sites on the internet.

To opt out of the DART cookies you may visit the Google ad and content network privacy policy at the following url: http://www.google.com/privacy_ads.html Tracking of users through the DART cookie mechanisms are subject to Google's own privacy policies.

Other Third Party ad servers or ad networks may also use cookies to track users activities on this website to measure advertisement effectiveness and other reasons that will be provided in their own privacy policies, scienceofwholeness.com has no access or control over these cookies that may be used by third party advertisers.

Collection of Personal Information

When visiting scienceofwholeness.com, the IP address used to access the site will be logged along with the dates and times of access. This information is purely used to analyze trends, administer the site, track users movement and gather broad demographic information for internal use. Most importantly, any recorded IP addresses are not linked to personally identifiable information.

Links to third party Websites

We have included links on this site for your use and reference. We are not responsible for the privacy policies on these websites. You should be aware that the privacy policies of these sites may differ from our own.

Changes to this Privacy Statement

The contents of this statement may be altered at any time, at our discretion.

If you have any questions regarding the privacy policy of wholejoy.com and scienceofwholeness.com then you may contact me at: shaktivirya@scienceofwholeness.com

This policy was generated by Easy Privacy Policy Plugin rac car insurance for WordPress. Last updated Sun, 05 Jun 2011 20:06









ALTERNATIVE HEALING / NEW AGE WEBRINGS
The following webrings are excellent resources provided for your convenience. However, since I have no control over the content of each website within the following webrings, I am in no way responsible for the accuracy of their information.















(ad) Enjoy Enchanting Music that Feeds the Soul! -- This music (and very little else that I hear) fully expresses the "Spirit of Wholeness" I keep dreaming about and long for. I find the songs by Loreena McKennitt beautiful and elegant in every way. Their natural healing vitality revives our inner connection with nature, our spirituality, and the richness of the mystical, Celtic past.



---

(ad) Healing the Spirit/Matter Split -- Enlightenment Myths Debunked! Healing The Spirit/Matter Split: An Invitation To Awaken And Fulfill Your Divinely Human Destiny. Is something essential about who you are and why you're here still locked away inside you? If your answer is "Yes" or even "Maybe" even to a tiny little degree...please read on, because what we're about to share could quite literally change your life. We know your time is precious. In fact, that's one of the reasons we're so very confident this invitation is important for you to follow up on. more...

(ad) The Science Of Abundant Life -- A complete, simple, practical, easy-to-understand, step-by-step system for getting rich, being healthy, & becoming successful!

(ad) Self-Healing Expressions -- Self-Healing Expressions provides spiritual healing, new age gifts, guided meditation and holistic education through courses dealing with alternative healing, new age healing, holistic health and healing prayer.

(ad) Get 200 Breakthrough Stress Tips Now -- Download the acclaimed book Why Make Yourself Crazy? and eliminate needless stress, anxiety and clutter forever!


---

Sacred Jewelry for any Occasion

Sacred Geometry Jewelry (ad)

Why does David's authentic sacred jewelry sell so well during any season? People are looking for gifts that will truly show how much they love. Gifts that will stay forever and bring inspiration to the gift's receiver. There are not many gifts that really touch the heart the way David's jewelry does. The combination of beauty, ancient history, meaning and art is compelling.
Go here to purchase.


---
The Flower of Life (ad)

The Flower of Life can be found in all the major religions of the world. In Egypt, whose tradition many people believe is the source of all the monotheistic religions, the "Flower of Life", can be found in the ancient Temple of Abydos. In Israel, you can find it in the ancient synagogues of the Galilee and in Mesada. Go here to learn more.
---
Sacred Geometry... the Design of Creation (ad)

Sacred geometry illustrates the unity of life in our world like no other field of study can. The sacred geometry symbol, Flower of Life, for instance, adorned churches, cathedrals, temples and pyramids for centuries with its amazing beauty, while bridging all manner of religions, cultures and times. There seems to be something deeply natural, spiritual and esthetically pleasing about the Flower of Life. From both a mystical and analytical direction of approach, the concepts of sacred geometry have always been quite fascinating. Sometimes, those interested in one aspect of sacred geometry would attempt to invalidate those studying another aspect of it. Sacred geometry can be either taught for scientific reasons or enjoyed for mystical and spiritual enrichment.
---
The Scientific Reality of Life After Death (ad)

What do the most reliable mystics, yogis and mediums say regarding the afterlife? You will learn far more about the perfectly natural and absolutely beautiful realms of life after death than most people ever do in a lifetime. This information is as scientifically verified and complete as I can possibly make it. How can one be certain there is an afterlife? Why does mainstream academic science continue to reject the afterlife? Is there any real scientific proof or evidence that there is life after death? If so, what is the afterlife really like? Knowing that we all must ultimately face death someday, it is extremely important to know all one can regarding the afterlife. Go here.
---
The Science of Wholeness Part One

Parts I and II will contain what I believe to be all the knowledge needed to achieve a much more fulfilling, longer and joyful life, starting with the redirection of one's libido and eventually progressing more and more toward religious ecstasy, higher consciousness, and attunement with the innermost core of one's being: the eternal Self within. The first part will discuss mainly the importance of conserving, containing and transmuting sexual desires into a more expansive energy for a wonderful state of enlightenment. Transmutation can be achieved through special herbs, healthy diet, water, exercise, yoga postures, deep relaxation, vibration, concentration, and a certain form of breathing exercises.
---
The Science of Wholeness Part Two

In this volume, "The Science of Wholeness Part Two" we will cover in detail the foods needed for maximum metabolic efficiency which in turn is essential for advanced meditation and higher states of consciousness. We will also cover food cravings, weight control, importance of raw foods, lactobacilus acidophilus, and how it helps to create ideal physical, mental and spiritual health. I also list some herbs and amino acids that can be used to alleviate depression and other nervous problems that could interfere with achieving samadhi. It is important to know how all the factors I'll be covering combine with one another synergistically. We will discuss meditation, dying, resurrection and the nature of God.
---
*Disclaimer: This material is NOT intended for individuals under 18 years of age. This website includes various affiliate offers, if purchased or acted on, could financially benefit the author. All information published on this site is NOT meant to be a substitute for professional help, competent medical advice or treatment.

Learn more about the author and his websites: Science of Wholeness and Whole Joy -- Copyright © R. A. Symonds 2017